---
April 14th: Happy Tamil & Sinhala New Year 
Apr 14, 2021 | Shankra Sri Lanka
In Sri Lanka, today is a special day: every April 14th is a collective celebration for locals of different religions. It is a day to honour life, together with the family, following local traditions of Puthandu, Aluth Avurudda, Baisaki, Vishu or Bihu, just some of the many ways that are used across cultures to define this festivity.
Puthandu (Tamil: தமிழ்ப்புத்தாண்டு) the Tamil New Year, is the first day of year on the Tamil calendar. Tamil people greet each other by saying "Iniya Puthāaṇdu vāazhthugal!" (இனிய புத்தாண்டு வாழ்த்துக்கள்), that means "Happy New Year!". Families usually clean up the house, cook delicious specialties and wear new clothes.
Aluth Avurudda (Sinhala: අලුත් අවුරුද්ද) is also a traditional festivity of New Year, for Sinhalese people. It begins with the new moon between April 13th and 14th. This day marks the end of the harvest season and of spring. It is believed that together with the renovation of the year, a renovation of thoughts takes place.
These traditions date back to ancient times, where rituals and ceremonies connected humans to the rhythm of Nature. These rituals were shared between a wide range of cultures in South and South-East Asia, on this meaningful date of April 14th: this fact is considered by many to be an influence of the ancient shared culture in this area, in the 1st millennium CE. The advent of major religions in the different countries led to a re-interpretation of these rituals in a new light, giving birth to national New Year celebrations. In Sri Lanka, both Buddhism and Hinduism influenced local ceremonies and traditions, in a mix of Indigenous, Astrological, Hindu, and Buddhist traditions.
Today, across the island, people prepare trays with fruits, flowers and auspicious items, lighting up the family puja altar, meditating and visit their local temple. Kids seek blessings from their elders, later sitting down with the family for a huge and delicious vegetarian meal. Following the Tamil tradition, entrances of Tamil's houses are decorated with colored Kolam or Muggu, a form of traditional decorative art drawn by using rice flour, stone powder or chalk.
In anthropology, the importance of yearly renovation is observed across pretty much all cultures in the world.
Nature teaches us that each year, each month and each day we have the chance to let go of our past burdens and take inspiration from the natural world, to rise stronger and fresher. Let's celebrate together with Sri Lanka locals, renewing our thoughts and lighting up our spirits, while we wait for Shankra Festival Sri Lanka 2022.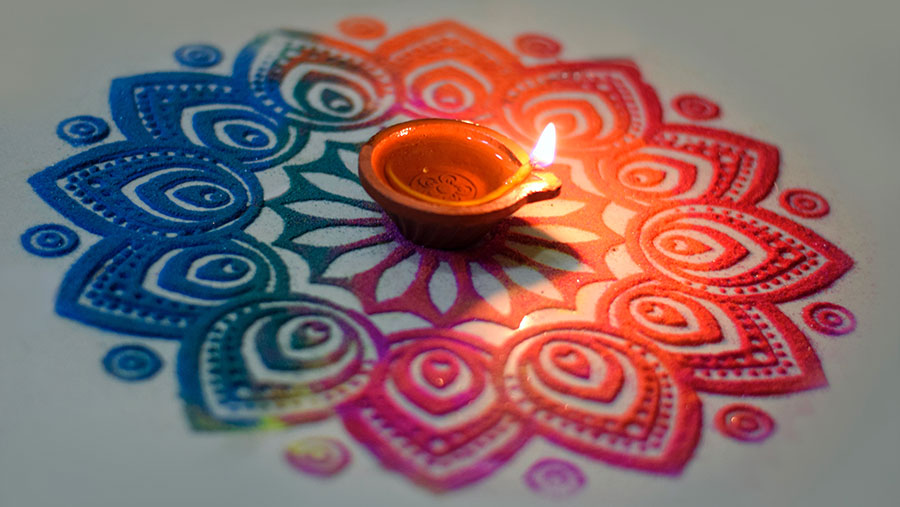 ---
News Sri Lanka