IT ALWAYS STARTS WITH A SIMPLE ACTION
We are driven by the deep belief that art gives us the privilege of a lifetime, becoming who we are. Celebrating psychedelic trance culture, promoting self-expression and freedom in natural landscapes: this is Shankra Festival.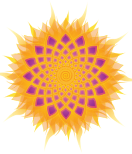 Shankra Festival Switzerland 2024
225 days to the festival
Surrounded by the magnificent Swiss Alps, immersed in the natural landscape, let yourself move to the rhythm of psytrance music in the fascinating experience of Shankra Festival in Switzerland. 
Discover more
Shankra Festival Sri Lanka 2024
76 days to the festival
Discover the beauty of Shankra Festival 2024 in Sri Lanka: located in the wild vegetation, be prepared to be amazed by pristine landscapes, mesmerising beaches, ancient heritage and culture. 
Discover more
Foundation
Each life, in the world and history, is connected by thousands of invisible threads and along with them, we transmit our ideas, which become actions, possibly evolving into changes. We firmly believe that we can only grow through sharing: becoming who we are, sharing what we have.
Stay up to date on the latest festival news