---
Jam Sessions at Shankra - Get in the Groove
Feb 23, 2021 | Shankra Switzerland
Music unites everyone.
At Shankra Festival, we have a broad spectrum of music that goes beyond electronic sounds, psytrance rhythms and loopy psychedelic grooves. At our venue, everyone is welcome to bring out their inner talents and emotions, expressing themselves through body, voice and movement, resonating with the rhythm of the festival.
We believe that music is universal and non-hierarchical. The idea of gathering for daily jam sessions allows not only musicians but also our Shankra guests, including kids, avid listeners and unrestrained dancers to mingle with each other, and move to the sounds of improvised music with trumpets, bongos, percussions, guitars, spin drums, tambourines, expressive voices and much more!
Musical improvisations happen when creative sounds are combined with instrumental techniques, and a one-of-a-kind connection happens between musician and listener or between other musicians, producing magical and unexpected interactions. A shift from harmony to many other dimensions of music, including timbre, melodic intervals, rhythm and spontaneous sharing between players, creates new and unique performances, rendering the perfect atmosphere to enjoy music and manifest love towards one another.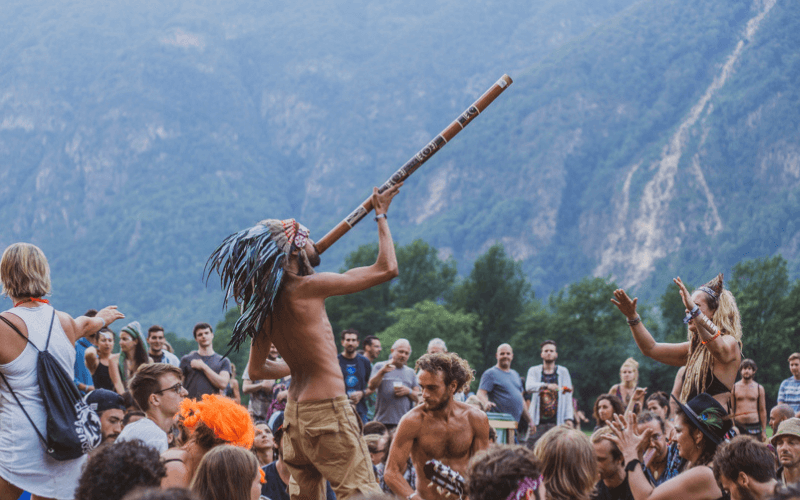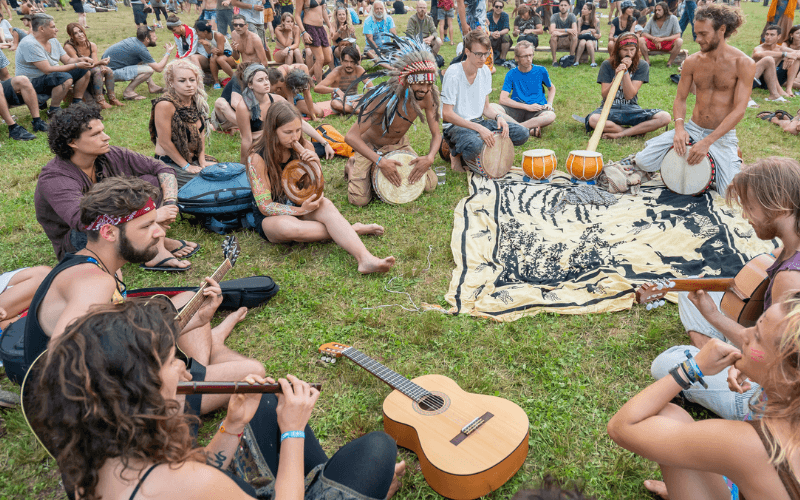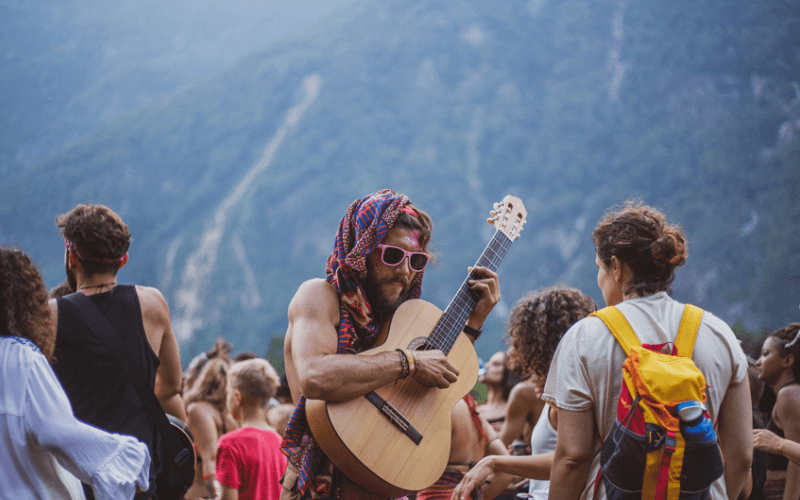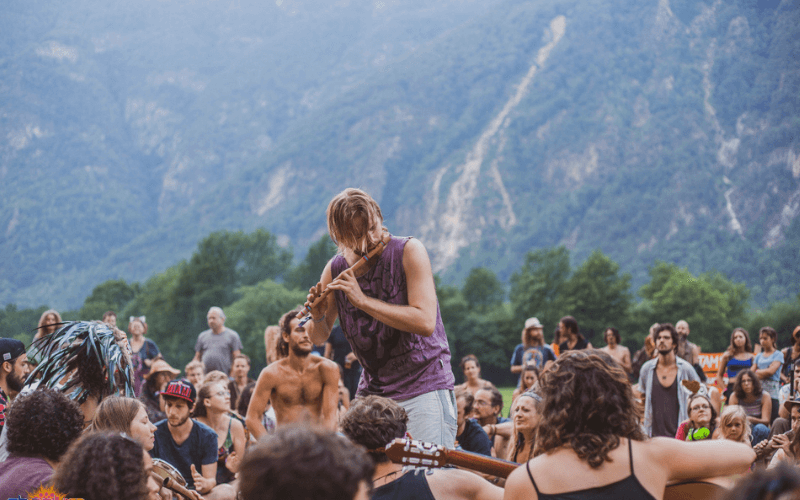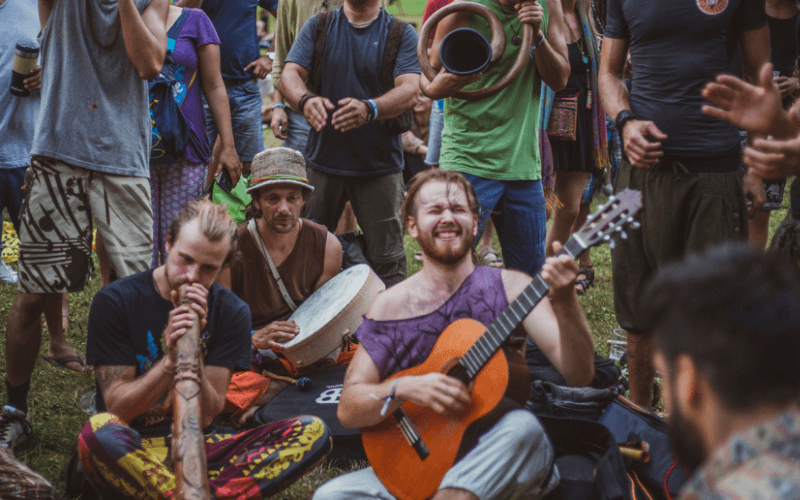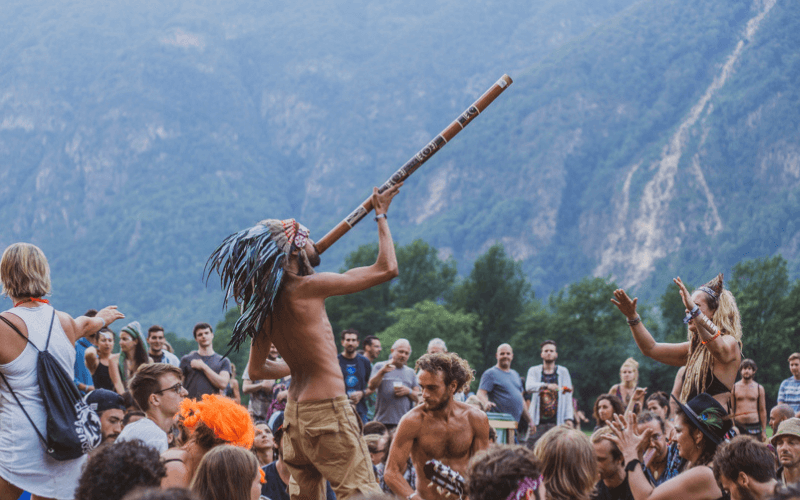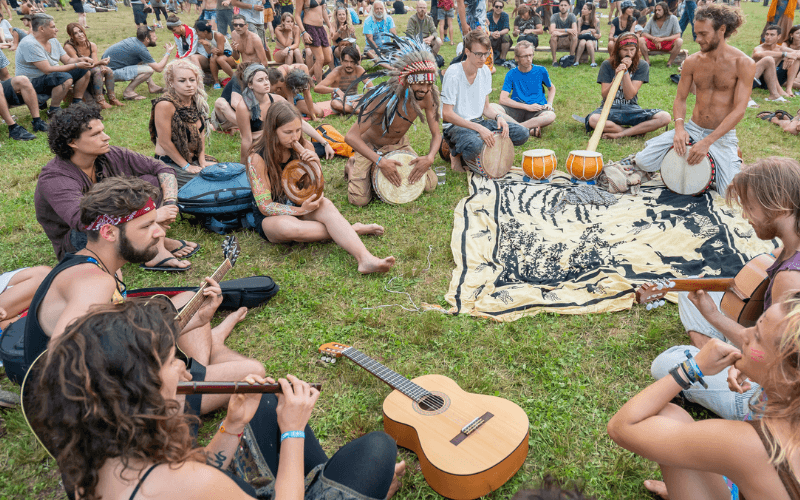 Free musical improvisation originated a long time ago and has been present since ancient times in many cultures, traditions and in the remotest areas of the globe. Recorded in the Western culture since the beginning of the 20th century, jazz players in the 1920s would get together, despite cultural and social differences in a time when music was considered elitist and restricted to particular groups, according to racial and societal prejudices.
From old days till now, making music is a freewheeling experience, without being concerned about playing the conventional way or pleasing the audience with logic rules and fixed schemes: improvisation comes in with a good amount of surprise and openness towards bizarre tones, unheard melodies and particular meanings.
At Shankra Festival, musicians gather in circle every evening around 7pm, finding themselves between Eos and Horizon dancefloors, playing music, singing aloud, and celebrating humankind by expressing their voices, tuning in with each other and freely improvising.
Every jam has its uniqueness, its own culture and musical exploration. Similar to our international Shankra Family, diversity is what makes these musical moments characteristic. Yes, you can dance as you wish and connect with our community!
Musicians at Shankra can find a place to discover other fellow players, feel local and international vibes, unforeseen tunes and wonderful human beings that appreciate and enjoy every musical note and joy deriving from it.
---
News Suisse