---
Laugh and Be Amazed by Nani Rossi and McFois
Jan 29, 2021 | Shankra Sri Lanka
"There is nothing in the world so irresistibly contagious as laughter and good humor." Charles Dickens
What brings people together, keeping us grounded and focused?
What has the power of strengthening our immune system, while boosting our mood and protecting us from stress? Not a new complicated practice or a rare super-food, but a simple laughter!
At Shankra Festival, we want you to collect and refuel enough laughs and smiles to survive the coldest of winters!
The three different shows of Nani Rossi and McFois, described down below, will fill up Shankra Festival with the roaring sound of a collective laughter, awakening our amazement with a combination of street theater, acrobatics and circus:
R4 - ESCAPE FOR FREEDOM (NANIROSSI, McFois)
Jump into the rookie adventures of the agents Chesterfield and Wellington, trying to transfer a dangerous criminal to different locations. Will our clumsy, funny and chaotic heroes succeed? They may not be effective agents, but for sure they are special ones: their expertise is maintaining the public disorder at all costs!
NANIROSSI SHOW (NANIROSSI)
Street theater at its best: acrobatic virtuosity, circus comedy and the overwhelming ability to leave us speechless (or laughing!). NANIROSSI shows us their pure and strong identity, presenting a show "tout public" that creates community, amazement and a light warming feeling of happiness.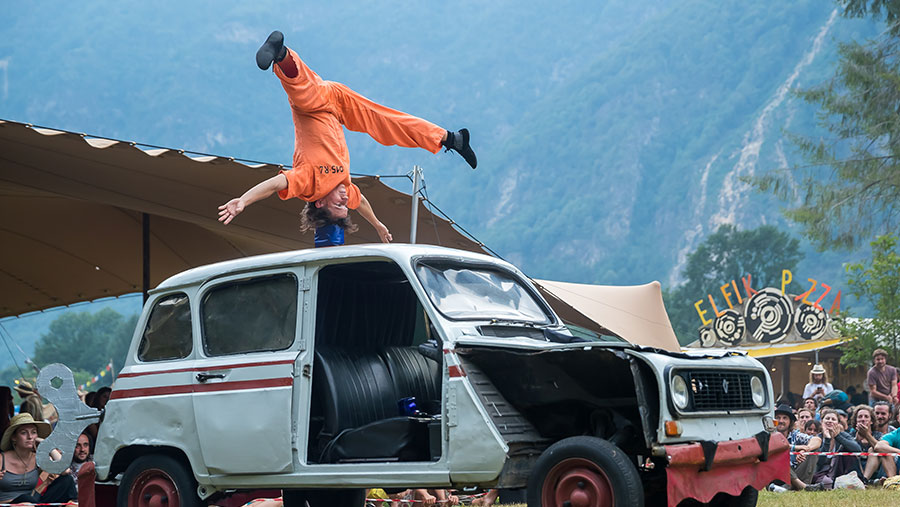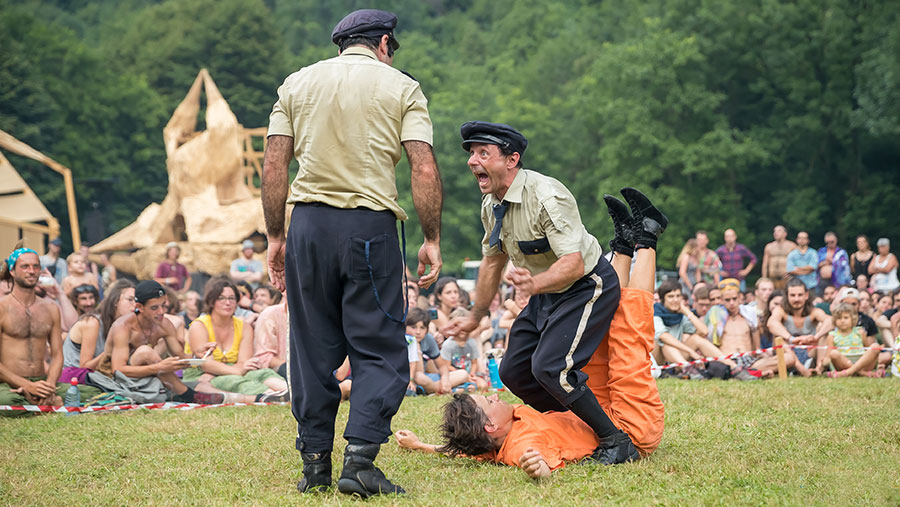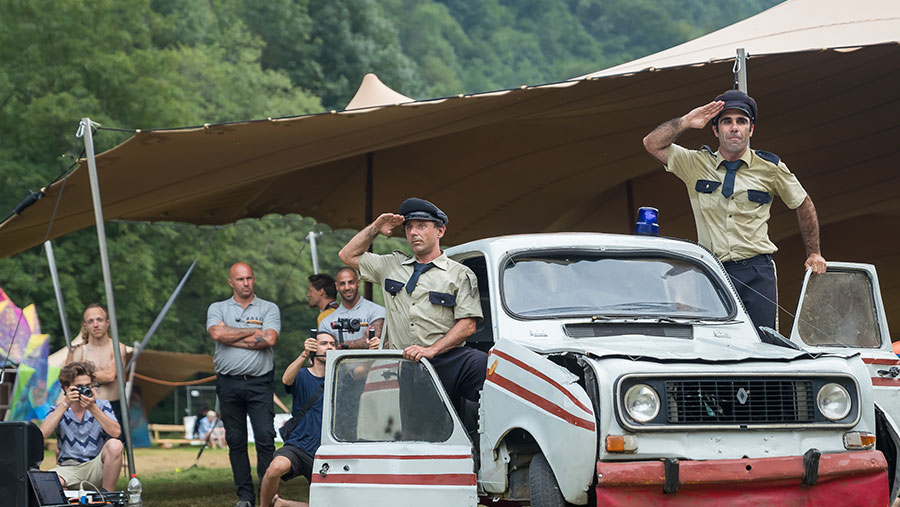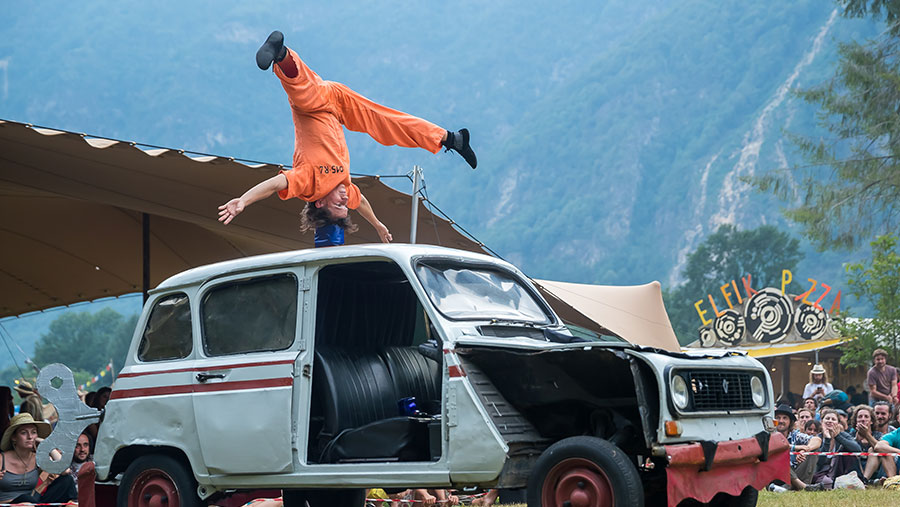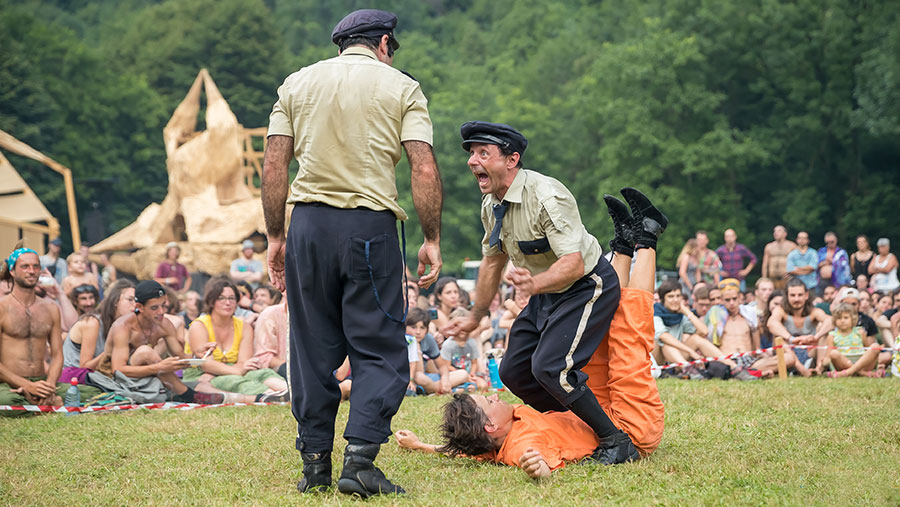 LOVE ME! (McFois)
"Love me!" is simply a love story. Amelio Pelò, despite being sure of having charm, sensuality and a rocking body, is lonely. He needs love, like everybody: wearing his best look, Amelio decides to wander in the streets looking for love. "Love me!" is an interactive comic show combining hat manipulation with ballet, juggling with striptease, whip tricks with acrobatics.
Matteo Mazzei and Elena Fresch founded NANIROSSI in 2003. After academic studies in the circus school Cirko Vertigo in Turin and Ecole de Cirque de Sion, they specialize in acrobatics with partner, "hand to hand" technique and verticalism. They received numerous awards, among which the first place of Street Theatre Festival in Ascona (CH) and the first place of Milano Clown Festival.
McFois is an Italian clown who loves juggling and ice creams. He graduates from the circus school Cirko Vertigo in Turin and continues his training in Europe participating in contemporary dance, juggling and acrobatics workshops. In 2012, his first Street Visual Comedy solo "Amami", won the first prize at "Festival des Artiste de rue" of Vevey, Switzerland. In 2018 he creates with Luca Bellezze the clown company Malakoff.
Discover more about Nani Rossi
---
News Sri Lanka